Hansel & Gretel: A Wickedly Delicious Musical Treat
Special Girl Scout Day:
---
Saturday, October 28, 2017 at 2:00 p.m.
Theater: Ohio Theatre
Recommended Level: Dasies and Brownies

About the Show:
---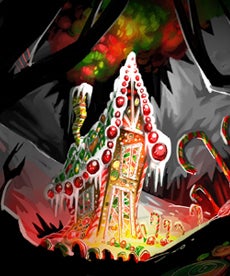 Beyond the snowy depths of The Black Forest, a family is frozen by the mystery of their missing mother. Soon after the disappearance, the daring sibling duo of young Hansel and his older sister Gretel embark on an icy adventure in hopes of rekindling the warmth in their home. The Grimm Brothers bring the story to life with a rock and roll score amidst an animated wonderland inspired by the whimsy of Lemony Snicket and Roald Dahl. This sparkling fable of humor and heroism is anything but grim.
Hansel & Gretel: A Wickedly Delicious Musical Treat is part of the Children's Theater Series presented by University Hospitals Rainbow Babies & Children's Hospital.

Girl Scout Seating and Pricing:
---
(Includes patch and GSNEO donation)

BALCONY B: $12.00

Additional date and seating options are available upon request. For more information or to order please fill out the request form below, visit Groupmatics to purchase directly or call Moira Beale at 216-640-8608.


Groupmatics:
---
Due to unprecedented growth and popularity of the Girl Scout Days program at Playhouse Square we have partnered with Groupmatics, an online ticketing program to provide you with 24/7 access to Girl Scout Day tickets. In addition to selecting your own seats at the special GSNEO rate, all purchases made include the commemorative show patch and donation to GSNEO! Please note: Troops of 10 or more are encouraged to contact Moira Beale directly.

Click here to view available seats and purchase your tickets through Groupmatics!


---

Do you need more information about the Girl Scout Days program? Please fill out the form below or contact Moira Beale directly: