The Hunchback of Notre Dame

Special Girl Scout Day:
---
Sunday, October 29, 2017 at 3:00 p.m.
Theater: Hanna Theatre
Recommended Level: All levels


About the Show:
---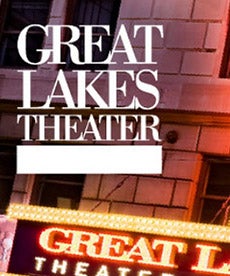 As the bells of Notre Dame's cathedral sound in fifteenth-century Paris, Quasimodo - a deformed, captive bell-ringer - observes the city's Feast of Fools from afar. Escaping his captor Frollo to join the festivities, Quasimodo is rejected by every reveler except the beautiful Gypsy, Esmeralda – with whom he is immediately smitten. However, a handsome Captain and Frollo are equally enthralled by her. As they vie for her attention, Frollo embarks on a malevolent mission to destroy the Gypsies and steal her love. It's up to an unlikely hero to ring true and save the day in this transformative musical celebration of love and acceptance.
THE HUNCHBACK OF NOTRE DAME is a Great Lakes Theater production.


Girl Scout Seating and Pricing:
---
(Includes patch and GSNEO donation)

ORCHESTRA: $17.50

Additional date, seating and pricing options are available upon request. For more information or to order please fill out the request form below, visit Groupmatics to purchase directly or call Moira Beale at 216-640-8608.


Groupmatics:
---
Due to unprecedented growth and popularity of the Girl Scout Days program at Playhouse Square we have partnered with Groupmatics, an online ticketing program to provide you with 24/7 access to Girl Scout Day tickets. In addition to selecting your own seats at the special GSNEO rate, all purchases made include the commemorative show patch and donation to GSNEO! Please note: Troops of 10 or more are encouraged to contact Moira Beale directly.

Click here to view available seats and purchase your tickets through Groupmatics!


---

Do you need more information about the Girl Scout Days program? Please fill out the form below or contact Moira Beale directly: